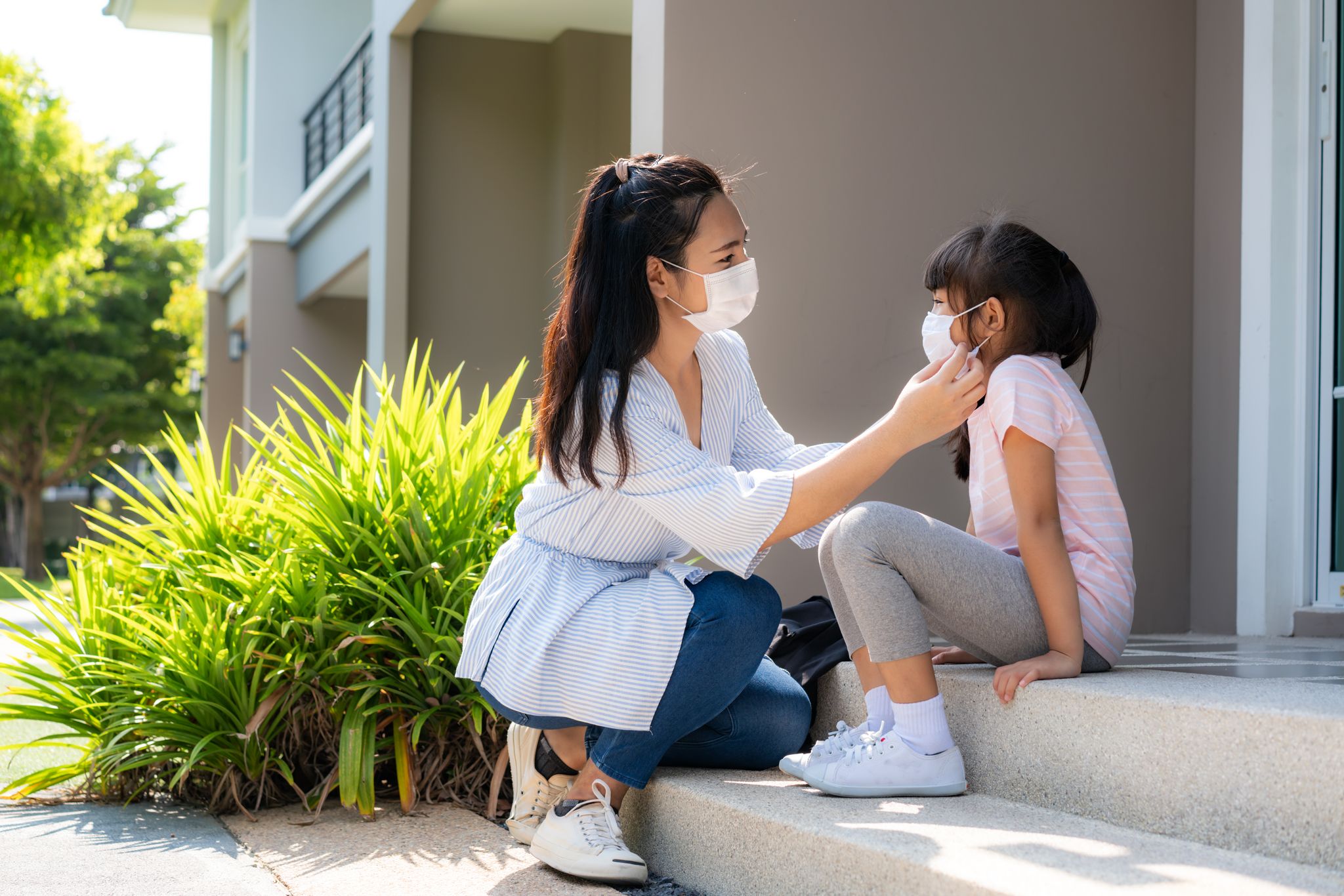 What should you do in the interim if you haven't received the Covid-19 vaccine?
There could be a few reasons why some people have not received the first dose of the Covid-19 vaccine. Some may have been assessed to be ineligible for the Pfizer-BioNTech/Comirnaty or Moderna Covid-19 vaccines due to medical reasons. The group ineligible for the mRNA vaccines would naturally include children below the age of 12. Although the Pfizer-BioNTech/Comirnaty vaccine has been approved for use in subjects aged between 12 and 18, a vaccine has yet to be developed for those under 12.
Follow us on WhatsApp for the latest updates: https://bit.ly/AsiaMDWhatsAppEN 
Those who have a history of anaphylaxis were previously not recommended to receive the two mRNA Covid-19 vaccines under the national programme, but this recommendation has since been revoked. The Pfizer-BioNTech/Comirnaty and Moderna Covid-19 vaccines have been extended to those whose history of anaphylaxis is unrelated to mRNA vaccines. The Ministry of Health (MOH) defines anaphylaxis as the presence of two or more symptom groups in the following three:
Rashes or swollen skin anywhere
Dizziness
Breathlessness
If you are only affected by one symptom group, the allergy is not considered as anaphylaxis.
Mandatory Covid-19 precautions for all Singapore residents
As of writing on June 18, 2021, Singapore is in Phase 3 (Heightened Alert) where restrictions have been re-imposed, to minimise transmission of the disease.
Update on July 20: Singapore will return to Phase 2 restrictions from July 22 to August 18, 2021, where dining in at food and beverage establishments is no longer permitted. Please refer the Government's official website for details.
Mask-wearing is mandatory for those ages six and up. The Health Sciences Authority (HSA) has issued official guidelines on which surgical masks and face masks are considered to be of "good filtration capability". In summary, single-use surgical masks, or reusable ones made of at least two layers of fabric, and with at least 95 per cent bacterial filtration capability, are considered suitable.
HSA recommends surgical masks in situations where an individual is in contact with an infected or a potentially infected individual. MOH does not recommend mask-wearing for children below the age of two for safety reasons.
Additional safety precautions for unvaccinated individuals
No matter the reason for your unvaccinated status, here are some additional safety precautions recommended by infectious diseases experts.
Unvaccinated adults above 18 years of age
Use a mask with at least 95 per cent bacterial filtration capability.
Make sure it is properly worn over your mouth and nose, and that the fit is snug around the chin and nose.
Form your own social bubble and stick to it, stay home and avoid crowded places. Use https://www.spaceout.gov.sg to plan your trip to the mall.
Maintain social distancing during shopping trips, and keep interactions as brief as possible.
Wash your hands with soap regularly, and use hand sanitiser after touching a door handle to exit the toilet.
Disinfect door handles at home regularly.
Opt for no-contact delivery wherever possible.
Unvaccinated children below age 18
The Centers of Disease Control and Prevention (CDC) in the United States recommends that if your child is younger than two years or cannot wear a mask, parents should limit visits with people who are not vaccinated or whose vaccination status is unknown. You should also keep a distance between your child and other people in public.
American Medical Association member Dr Christopher Garofalo, a private practice family physician in Massachusetts, United States, shared advice on safer activities that families can do together:
Choose outdoor activities
Spend time indoors with friends and relatives who have already been vaccinated
Keep masks on when interacting with multiple households at gatherings where you can't be sure if everyone has been vaccinated
Take physical distancing seriously
For an article in The New York Times published on May 24, a group of 828 experts in the United States were asked: "What should families with young children do when everyone else starts socialising again?"
Those who responded included epidemiologists who study public health, and paediatric infectious disease physicians, who research and treat children sick with diseases like Covid-19. Not everyone came to a consensus, but here are what most of them agree on.
Unvaccinated children can visit public places as long as they have masks on
Indoor playdates with other unvaccinated children are ok, but only with a limited number of families
Eating outdoors at a barbeque or a picnic is somewhat safe for children
Indoor holiday camps, where sleepovers are involved, are probably not safe for children
It is probably safe for children to travel by plane as long as they are masked
Unvaccinated children should probably wear masks at outdoor playgrounds or playing outdoor sports
Get your shot when you can
The CDC advises that the best way to protect your unvaccinated children is to get vaccinated yourself.
If you are eligible for Covid-19 inoculation, do register your interest as soon as the opportunity avails itself. Experts believe that getting vaccinated keeps you from getting seriously sick even if you do get infected. Vulnerable people in the community who are at increased risk for severe illness from Covid-19 will benefit from herd immunity when majority of the people around them are inoculated.
If you are a parent and considering whether you should allow your teenage child receive the vaccination, Dr Jessica Ericson, an infectious disease paediatrician at Penn State College of Medicine told The New York Times in the above-mentioned article: "The long-term consequences of Covid-19 are unknown at this point but unlikely to be zero. This is in contrast to vaccination, which has no plausible long-term consequences."
The group of experts surveyed in The New York Times article mentioned above cited the risk of long-term physical and neurological effects of Covid-19, which are still unknown in children. They also expressed worry that new variants of the virus could become more dangerous for children.
This article has been verified medically by Dr Leong Hoe Nam, infectious diseases specialist at Rophi Clinic, Mount Elizabeth Novena Specialist Centre (Singapore).