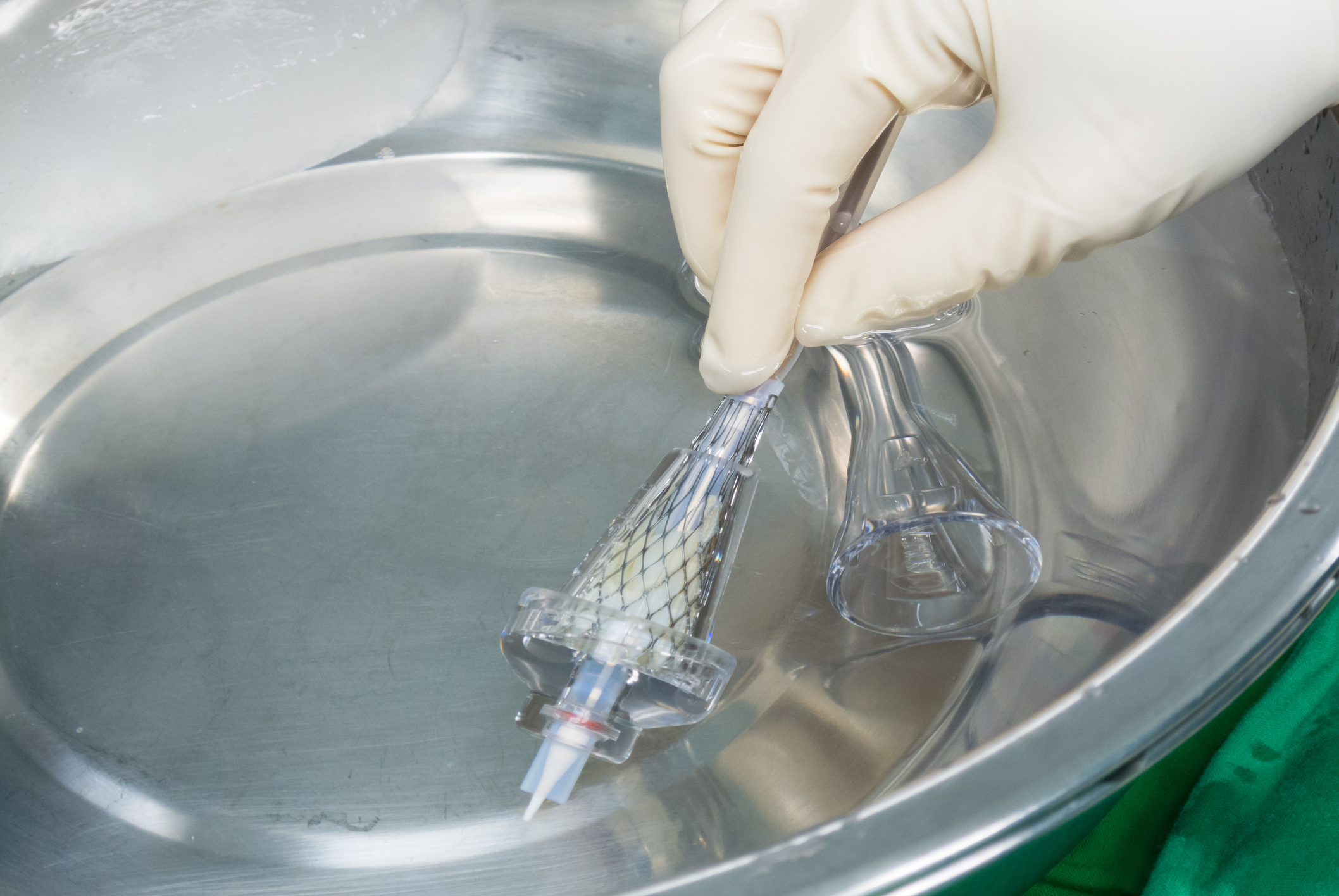 Treating faulty heart valves without surgery
Heart valves function like doors within our hearts. They allow blood to flow from one heart chamber to another without allowing blood to return to the original chamber. These valves can become faulty as we age, due to degeneration. The valve that allows blood out of the heart is called the aortic valve. Degeneration can cause narrowing or leakage of this valve.
Follow us on WhatsApp for the latest updates: https://bit.ly/AsiaMDWhatsAppEN 
Aortic valve diseases, in particular degenerative aortic stenosis (narrowing) are on a rising trend due to increasing lifespans. Patients with severe aortic stenosis are at risk of heart failure and sudden death.
Traditionally, the only treatment option is with open heart surgery which replaces this valve with an artificial one. In the past, many patients with severe aortic stenosis could not be treated with open heart surgery because of the high operative risk involved. This was because most of these patients were elderly and some frail.
However, a new minimally invasive, catheter-based treatment called Transcatheter Aortic Valve Implantation (TAVI) has been developed since 2002. Currently, it has proven to be as good as surgery in all patients and better than surgery in extremely high-risk patients.
This TAVI procedure is typically performed using a tube or catheter that is inserted into the patient's blood vessel in the groin without surgery. Mounted on this tube is the artificial heart valve that is unexpanded. The valve mounted on the tube is navigated from the groin all the way to the heart as all blood vessels will connect to the heart.
Using x-ray guidance, this valve is deployed/expanded carefully over the original faulty valve and takes over the function of the faulty valve. The procedure typically takes 1.5 hours to perform, unlike the 3 hours needed for open heart surgery. The patient is also able to walk the next day and is discharged after 3 or 4 days.
With this new technology, the treatment of aortic valve disease has been extended to many more patients, especially those in their 80s and 90s. They can be treated safely, with minimal recovery time and enjoy a longer lifespan as well as a significantly improved quality of life.
This article has been verified medically by Dr Ong Sea Hing, Consultant Interventional Cardiologist, The Cardio Clinic @ Farrer, Farrer Park Hospital (Singapore)